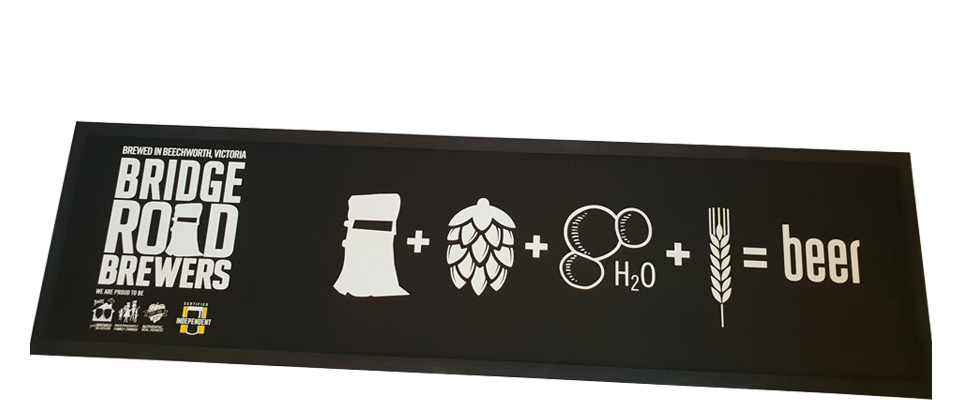 Custom Bar Runners
Custom print Bar Runners at 880mm x 240mm with a dye sublimated full-colour print of your business or special events logo.
Made specifically to soak up all those messy spills on the bar. Washable and clothesline dryable. We do not recommend drying in tumble dryers.
Please contact us today for any information you require.
Create Your Promotional Products
Contact Sunrise Products Today!